Title: Scarlet (The Lunar Chronicles #2)
Author: Marissa Meyer
Publication Date:  February 4th, 2014
Format: Paperback
Genres & Themes: Science Fiction, Young-Adult, Fairytale retellings.
---
Blurb:
Cinder is back and trying to break out of prison—even though she'll be the Commonwealth's most wanted fugitive if she does—in this second installment from Marissa Meyer.
Halfway around the world, Scarlet Benoit's grandmother is missing. It turns out there are many things Scarlet doesn't know about her grandmother, or the grave danger she has lived in her whole life. When Scarlet encounters Wolf, a street fighter who may have information as to her grandmother's whereabouts, she is loath to trust this stranger, but is inexplicably drawn to him, and he to her. As Scarlet and Wolf unravel one mystery, they encounter another when they meet Cinder. Now, all of them must stay one step ahead of the vicious Lunar Queen Levana.
---
Rating:
---
Review: 
This book was PERFECTION. It was so good. So so good! I'm still not over it. I was a bit sceptical reading it because I thought that I might not like it as much as I loved Cinder. So I went into this one with low expectations because I also have read people say that it's their least favourite in the series but I'm sure you know by now that I enjoyed it more than I enjoyed Cinder. This book is absolutely phenomenal and I dare you to fight me on that.
What I LOVE About This Book: 
– The new characters introduced in this one; Scarlet, Wolf, Captain Thorne are all amazing. My favourite one is, undoubtedly, Carswell Thorne who is one sassy and adorable lad. Scarlet is an amazing protagonist. I love that she is opinionated, firm and determined person. Wolf kinds of confuses me. He seems dangerous and powerful but at the same time, he's as shy as a little puppy.
–  This book is more action-packed… which I love. There's more action and story in this than in Cinder which focused more on the world-building. Of course, there's brilliant world-building in this one as well but we are more focused on the plot now.
– A lot of things have happened and plot twist that I wasn't expecting at all. It's like this book has taken an entirely new turn in the story and I'm excited to see where the story goes from here.
– The friendship between Thorne and Cinder and the whole squad (including Iko).
– Although the book was heavy at times, I didn't want to put it down. I was so freaking hooked on every single word. I did, however, put it down after a certain plot twist because I wanted to digest it and let it sink.
What I Didn't Like:
– The change of perspectives felt really drastic at the beginning. I got used used to it after some time but at the beginning it felt really sudden and kind of put me off.
– If you've read the book then you might know what I'm talking about and if you haven't, well, skip this one. The exchange between Wolf and Scarlet at the end was honestly so cringy. I ship them but it was so…. I mean, they both met like what? 4 or 5 days ago and he's like asking her to be his alpha female and I guess it's normal when you're half wolf and half man but…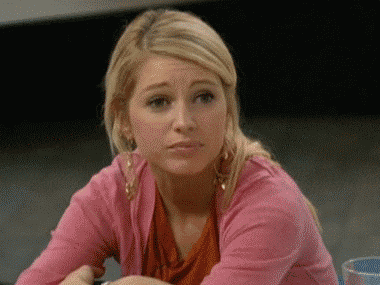 That's it. These are the only two things that I didn't like. But, they didn't annoy me to death so that's a good thing lol.
---
All in all, Scarlet is one of the best book sequels I have ever read, and if you haven't read it yet (maybe because you didn't like Cinder or you're just procrastinating like me) then I definitely recommend you to. I'm hoping that Cress is even better than this one!
---