My birthday was last month and I wasn't really happy about it because my exams were starting in 6 days and I was literally drowning in textbooks and stress. Although I turned 18 last month, I didn't celebrate it with a huge party like the hero and heroines in many of our YA books do because I hate parties and being around a lot of people. So I ended up having a small dinner with my family which I really enjoyed.
Anyway, my sisters surprised me with some books and I also ordered a few for myself because buying books in my kind of stress-relief therapy.
---
Books That I Received as Gifts
All the Light We Cannot See by Anthony Doerr
This one is a Historical Fiction set during World War II and that's the only thing I know about this book. My sisters bought this for me because The Book Thief is my most favourite book of all time and because of it, I want to read more of Historical Fiction. I'm actually planning on reading it soon because of that.
How the Grinch Stole Christmas! by Dr. Seuss
It's ironic that on my 18th birthday I received a children's book. Anyway, I love Grinch and the movie so much so I really wanted to buy this book. My sister knew that I wanted it so she bought it for me. I was so happy when I unwrapped the box and saw it.
A Place Called Here by Cecelia Ahern
There was a book fair at my sister's college and she saw this one and 'liked the cover' so she bought this for me. I don't know anything about the book but all I know is that Cecelia Ahern is a really famous contemporary writer and since I read contemporaries a lot, I'm hoping this one turns out good as well.
Harry Potter and the Cursed Child by  J.K. Rowling
Arwah (@the.bookie.monster) is my bookstagram best friend and she sent me this one because she knew how much I love Harry Potter but never bought this one #ironic
I ordered this one for myself but my sister wanted to pay as another birthday gift. This one is a collection of two novellas. One from Warner's POV – which is why I ordered this because Warner is my husband *-* – and the other is from Adam's POV. I'm not sure if I want to read Adam's novella because I don't like him.
---
 Books That I Ordered For Myself
We Should All Be Feminists by Chimamanda Ngozi Adichie
This an essay, I guess? I'm not really sure but I have seen this book EVERYWHERE. It's also quite short like 50 pages long so I might include it in my 24 hours read-a-thon.
The Hate U Give by Angie Thomas
I wanted to order the HB but it went out of stock so I ordered the PB of it. I don't buy hardbacks because of how expensive they are but I really wanted to buy a hardback of this book because it's one of my most anticipated reads of 2017.
The Scorpio Races by Maggie Stiefvater
Cait @ Paper Fury raves about this book a lot and I wanted to read what it's about. I have never read a book by Maggie Stiefvater and this one is her underrated one so I'm actually really excited to read it. Also, this book has cannibalistic horses…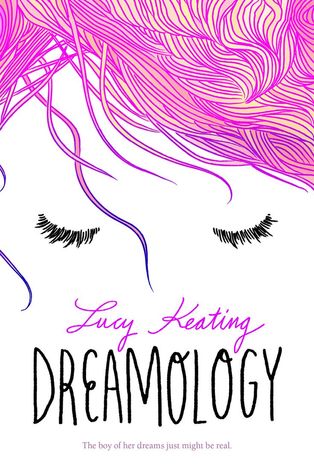 The synopsis of this one is really intriguing… and creepy. The girl dreams about this guy Max to deal with her loneliness and one day real Max appears. It's creepy but HOW? However, the  'real Max' is nothing like the dream Max.
I have SO many questions, guys.
---
Let me know if you have read any of these books and if you have posted a review then leave the link in the comment section below. I'd love to know your thoughts and opinions about it!
---
Twitter | Instagram | Goodreads