I have mentioned in my last post that it's been more than 2 months since I have read a book and I have also bought a lot of books during my hiatus so you can pretty much imagine the mess my reading life has become. My TBR has grown triple in size and… I don't know what to do. It's intimidating. Yeah, I can read all of the books but when you have like 15+ new books on your shelf and the old ones that you bought and forgot about, you're in a serious crisis. You don't know where to start, which book to read first and if you should start that new series you have been anticipating or finally finish the one you have been ignoring for so long. And let's not even get me started on ARCs.
I have already mentioned that I'll be participating in a few read-a-thons to deal with the immense TBR and I have already made my TBR for a few read-a-thons so I won't be including those books on this list. I also won't be including ARCs on this list. I'm only going to talk about the books that I have been meaning to read for a long time or/and they have been recommended to me by my friends too. At the end of this post, there's a poll where you can vote for the book you think I should read first so let's get started: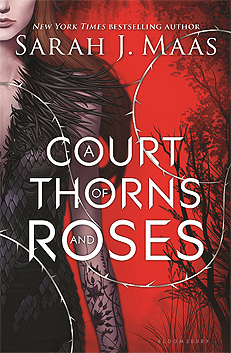 This book is loved by all of my friends and has been recommended to me by them on multiple occasions. I bought the first two books last year but never really got around to reading it. However, I want to give it a try now. I'm not sure if I'll like it or not because I'm not really a huge fan of Sarah J. Maas. I also don't know how many books are in this series so like is this a trilogy or are they going to release more books? Let me know in the comments section!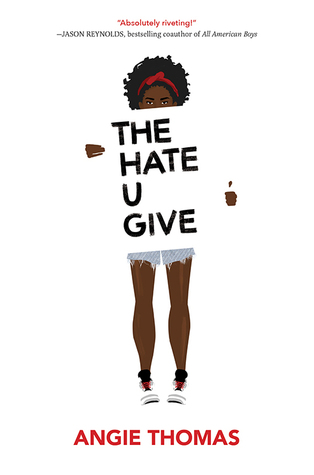 I have waited for this book for so long and I'm so happy that I finally have a physical copy of this book. This book has been on my TBR long before it was even released and now that I finally have it I'm SO excited to read it!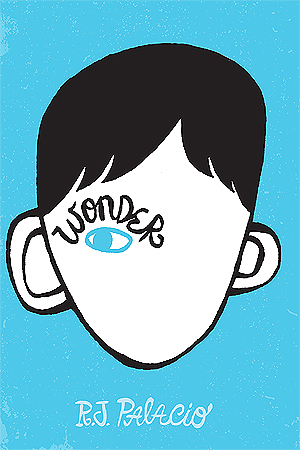 Another book that has been on my TBR for a long time and it's also recommended to me by a lot of people so I'm really excited to read it. Some have even said that it's quite emotional and I like emotional books because if you don't know already, I have never cried while reading a book but 'emotional and sad' books always make me feel my heart is being squeezed by some powerful force. That doesn't make sense but I hope you understand anyway!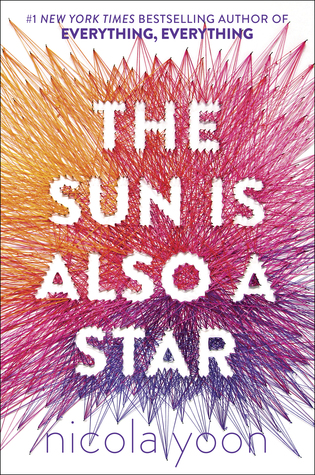 I read Everything, Everything last year and I enjoyed it even though I thought that the plot twist was meh. But, according to a lot of reviews that I have read, this one is better than Everything, Everything so I have high expectations for this one. Also is it just me who is not really hyped to watch Everything, Everything movie?
I can't even tell you how much I want to read this book. It's loved by everyone I know. EVERY. SINGLE. BOOKSTAGRAMMER. AND. BLOGGER. LOVES. IT.
This was gifted to me by my sisters. They knew that I wanted to read more of Historical Fiction because The Book Thief is one of my most favourite books of all time and so they found this one for me. I'm actually quite anticipating this one. It is set in World War II and that's honestly, the only thing that I know about it but I'm thrilled to read it.
And the last book that I'm including on this list is the one that I have been trying my best to avoid for the past few months because I don't want this series to end. I love Percy and Co so much I jut don't want to be done with this series. I always go to my shelf, pick up this book, read the first few chapters and put the book back on the shelf. Yes, I can always reread this book but it will never be like the first time. So I'm going to try to not avoid this book this time and I'm half-sure that I'm gonna fail miserably.
---
I was also going to include The Night Circus in this list but I forgot to add it in the poll and now I'm too lazy to go back and edit the poll. Anyway, I might read it in any of the Read-a-thons that are going to take place next month. I have a lot more books on my TBR but I will either a) read them during my read-a-thons b) ignore them till they actually take a shape of monster and eat me alive.
So that's it! I have a lot more books on my TBR but I will either a) read them during my read-a-thons b) ignore them till they actually take a shape of monster and eat me alive.
Here's a poll where you can help me decide which book I should read first.
---
Chat with me! Tell me all about the books you have been reading? Which book do you think I should read first? And why?
---