Top Ten Tuesday is a meme hosted by The Broke and Bookish.
This week's topic is: Top Ten Best Books Of 2016
---
Making this list was so hard because I had read such great books for the past two months (not the entire year) it's so hard to narrow them all down to a list of ten! I even contemplated whether or not make a top ten list because of that. But I finally took the plunge and wrote down the books that were too precious (like a baby) to me.
Anyhow, I made this list regardless of the publishing date/year, genre etc.
In no particular order (except the first two because they occupy the biggest space in my heart):
---
You know, I don't even have to say anything BECAUSE OMG. I started the series last year in August and finally got done with it this year in January… and  I wasn't expecting that. I have also started rereading the first book and I'm halfway through it and it's like returning home to my precious family members and all those lovely Hogwarts feasts that I want to attend but I know I never will be able to. *sobs*
If you're following me anywhere on my blog or social media then you might be aware of my crazy obsession  love for this one fictional character called Jihan. If you're not, ah well, hello there, welcome to my blog where you will read my obsession with books and my fictional husband Jihan Sikander. I met him through this Urdu book called Leaves of Heaven and even though he doesn't know about my existence because of his non-existence, we're married in my head.
Jessica Khoury is such an extraordinary writer. Her writing is lyrical and poetic. This book is honestly one of the BEST retellings I have ever read. It captures your attention from the very first line. When I first finished this book, I was so obsessed with it that I forced three people to read it and needless to say, all three of them loved it! So pick up the book before I force you to do it.
This isn't like the most underrated series but it still doesn't get the hype that it deserves because this one seriously blew me away! I'm a fan of Kasie West's contemporary books but I never read her fantasy series because I was a little skeptical about it. But when I finally read it, I was like Woah. That was amazing. So if you haven't read it yet, then what are you waiting for?? Also, if you are a lover of contemporary books then you would LOVE this one because it has a little bit of that contemporary taste to it.
The book that introduced me to Tahereh Mafi! This one was a little harder to get into but once you get into it and the weird world inside it, it really gets wonderful. I love the diversity in the book. Although it's a MG book, I actually found it really creepy even as a young adult. I'M STILL NOT OVER THAT GORGEOUS HEAVENLY COVER! The details are just so beautiful! The cover designer (whoever he/she is) deserves an award.. from me.
Another underrated book series that deserve a lot of hype. I have said this gazillion times and I'll say it again READ IT. It has everything from friendship, family struggles to coping with depression and mental health. And also feminism. What else do you want, huh?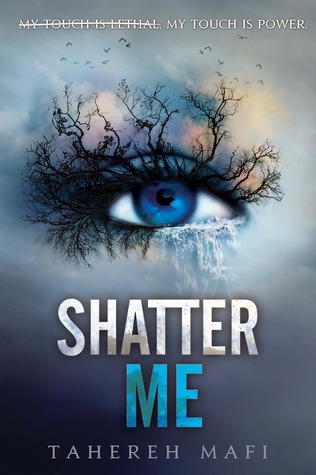 I hate almost every single trope this book series has and I hate even the main protagonist. BUT I love this series. This series is one of the kinda series that I have no idea why I love it but I do anyway. I love Juliette's character development but I hate her. Warner, Adam and Kenji are bae (Yes, all three of them. Don't make me choose.).
This series was the second best retelling that I read in 2016. This one was a Beauty and the Beast retelling but a darker and twisted version of it. Although I found the ending a little confusing, I enjoyed the whole book (and the series) nonetheless. And that's why it has made it to my top ten list!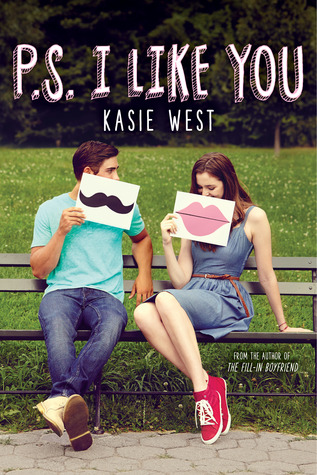 Another Kasie West book has made it to my list.. which shouldn't be a surprise. I think this might be my second most favourite book by her next to Pivot Point series, of course! I'm so freaking excited for her books that are releasing next year!
This one was definitely a surprise for me. I'm a HUGE Sophie Kinsella fan but I never thought that she would write a book about a teenager with mental illness. And it was a great book.
---
* I haven't added any of the Percy Jackson books here because I haven't read the last book yet.
---
Have you read any of these? What's the best book you read in 2016? 
---
A Little Update: 
Hey, beautiful people. I hope you all are great in health. I, unfortunately, am not. I have been extremely sick for the past two weeks and that's why I haven't been able to blog or like posts or read comments. I wanted to write a post about it but I couldn't focus or concentrate on anything because of sickness. I'm better now, Alhamdullilah.
Just wanted to let y'all now! 🙂
---
Follow me on: 
Twitter | Instagram | Goodreads