Instead of doing the tags that I'm supposed to do, I'm doing the one no one tagged me in. I saw this tag somewhere around the blogosphere and found it really interesting.
Let's get started:
---
1. What is the last book you marked as "read?"
Although the last book I have read is The Revolution of Ivy, this is the one I have marked as "read" recently. I still haven't written the review of The Revolution of Ivy that's why it's on my C.R shelf.
2. What are you currently reading?
I'm currently reading two books (Yup!) and one is an ARC provided by the author – Zainab T. Khan – and the other is The School For Good and Evil. I started reading School for Good and Evil in College and OhMyGod it was so freaking cool! Filling the Void by Zainab T. Khan is a "light paranormal" book and it's really short so I'll be done with it tonight.
3. What was the last book you marked as "to read?"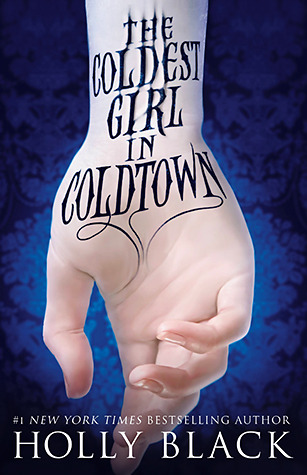 I was searching Goodreads for some scary/spooky books when I came across this one. The synopsis and the cover both are amazing. This book also has many 4 stars reviews. If you have read it, let me know what you think about it.
4. What book do you plan on reading next?
I'm super excited to read And A Happy New Year? by Holly Bourne. It' a novella and a Spinster Club Special. Darkness Follows is a second book in The Broken Trilogy. You can read my review of the first book here. If you haven't read it yet then I really recommend you to.
5. Do you use the star rating system?
I do. Though I wish Goodreads also introduce the .5 system!
6. Are you doing the 2016 reading challenge?
Yup. I like doing reading challenges. Initially, my goal was to read 60 books this year but I had to change it to 40 because of, well, school.
7. Do you have a wishlist?
Yup. We all have a never-ending wishlist.
8. What book do you plan on buying next?
I'm unpredictable when it comes to buying books. Sometimes I buy 5-7 books at once or sometimes I don't even buy a book for two months. But, I do have my eyes on Heartless by Marissa Meyer.
9

. What is your favorite quote?

I have lots and lots of favourite quotes but I'll share the ones I recently read/came across:

"She'd decided long ago that life was a long journey. She would be strong and she would be weak, and both would be okay."
― Tahereh Mafi, Furthermore

"There comes a time when the world gets quiet and the only thing left is your own heart. So you'd better learn the sound of it. Otherwise, you'll never understand what it's saying."

― Sarah Dessen, Just Listen
10. Who are your favorite authors?
J.K. Rowling, Rainbow Rowell, Rick Riordan,  Sophie Kinsella.
11. Are you a part of any Goodreads groups?
I'm a part of like 5 groups, I guess. But, I'm not active in them. I used to be an active member but then school, tv series, Bookstagram and a huge TBR happened.
12. What could Goodreads do better?
HALF STARS RATINGS PLS.
---
I wasn't tagged by anyone to do this tag and so, I'm not tagging anyone in particular. Anyone who wants to do it is tagged!
Do you use Goodreads?
What do you like the most about it? 
---
Twitter | Instagram | Goodreads