Title: The Crown (The Selection #5)
Author: Kiera Cass
Publication Date: May 3, 2016
Format: Hardback (Won in a giveaway)
Genres & Themes: Young Adult, Romance, Dystopia, Fantasy, Fiction
Blurb:
Kiera Cass's #1 New York Times bestselling Selection series has captured the hearts of readers from its very first page. Now the end of the journey is here. Prepare to be swept off your feet byThe Crown—the eagerly awaited, wonderfully romantic fifth and final book in the Selection series.
In The Heir, a new era dawned in the world of The Selection. Twenty years have passed since America Singer and Prince Maxon fell in love, and their daughter is the first princess to hold a Selection of her own.
Eadlyn didn't think she would find a real partner among the Selection's thirty-five suitors, let alone true love. But sometimes the heart has a way of surprising you…and now Eadlyn must make a choice that feels more difficult—and more important—than she ever expected.
Ratings:
Review: 
I have a lot to say about this book.
The character development is abrupt. Eadlyn's attitude was all bratty in The Heir but in this book, she's the kindest,patient and most sympathetic human being alive. It's like she bought a new personality all of a sudden. She's the Kylie Jenner of Selection series. It's unreal. The developments are supposed to be slow and gradual. You don't change your personality overnight.
Anyway, I'm happy that the crap that she's Eadlyn Shreave and no one was as powerful as her was only mentioned twice.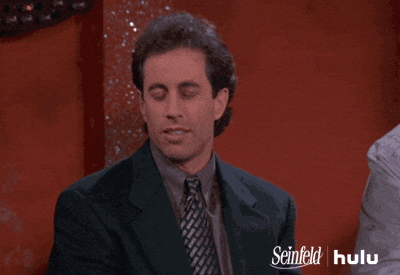 About that twist, I totally saw it coming from a mile away and I'm not even exaggerating it. I knew what was going to happen even when I was reading The Heir. Not even a teeny tiny bit of unpredictable. So, when it actually happened, I just shrugged: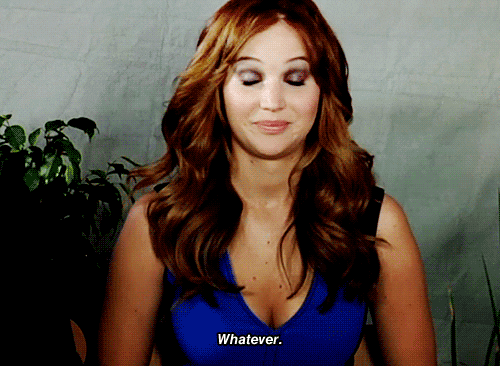 The thing that annoys me was how simple the ending was. Everything worked so easily for her. Because well, she's Eadlyn Shreave.
Also, half of this book is filled with America and Mason's love story and how great it is and blah blah  blah which also annoyed me. Like, okay I know they're perfect for each other and have gone through a lot because I have read THREE books about them. Stop mentioning it in every single chapter.
The good thing: the book is entertaining. It's light and entertaining but that's the only good part. You don't know anything that is happening in the outside world or outside her magnificent palace because basically, this book is about Eadlyn choosing for herself a husband and the story only revolves around it.
---
Spoilers:
I don't find any chemistry between Erik and Eadlyn. I mean, even Hale and Eadlyn had more chemistry. I wish it was Kile who won the Selection because they had a lot of good chemistry and I know their couple or story would have been cliched or predictable but it would have been better than Eadlyn and Erik though and it would also be a good story.
And America's fate wasn't unpredictable either. I knew she wouldn't die. I also find it extremely hard to believe how quickly Henri changed his mind. He wasn't even a little bit of sad when he saw that Eadlyn wanted his translator not him.
---
About the Author: 
Kiera Cass graduated from Radford University with a degree in History. She grew up in South Carolina and currently lives in Blacksburg, Virginia with her family. In her spare time, Kiera enjoys reading, dancing, making videos, and eating unhealthy amounts of cake. You can learn more about Kiera at kieracass.com, follow her on twitter via @kieracass, and see her silly videos at YouTube.com/user/kieracass
Buy it on Amazon | Barnes and Noble | Book Depository
---
 Twitter | Instagram | Goodreads