I was tagged by Johnathan @ Johnathan Fisher for this tag. Thanks, Johnathan! Check out his blog, everyone. He posts great stuff.
Let's start:
The Rules:
Randomly choose 3 books (pro tip: use the "Sort > Random" option on your Goodreads' read shelf).
For each group, decide which book to burn, which one to rewrite, and which to reread (like Marry, Boff, Kill).
Repeat until you completed three rounds (or six) (or however many you want to do).
Round One:
Burn – Remembrance by Michelle Madow. When I read this book, I loved it. But, now I don't. It's like one of those cheesy and cliched books.
Rewrite – Dying To Forget by Trish Marie Dawson. I really like this book. I don't even know what I'll rewrite.
Reread – The Perks of Being a Wallflower by Stephen Chbosky. Now this isn't my favourite book but I vaguely remember what happened in this book. So, I'll to freshen my memory about this book.
Round Two:
Burn – Divergent by Veronica Roth. I don't hate this book but I'm not a big fan of it either. I hated Tris tho. That's why I'll choose this book to burn.
Rewrite – A Walk to Remember by Nicholas Sparks. I really liked the book but I still prefer the movie. If I could, I would add all my favorite movie scenes in the book like her wish list.
Reread – Harry Potter and the Half-Blood Prince by J.K. Rowling. I don't need to explain this one, right?
Round Three: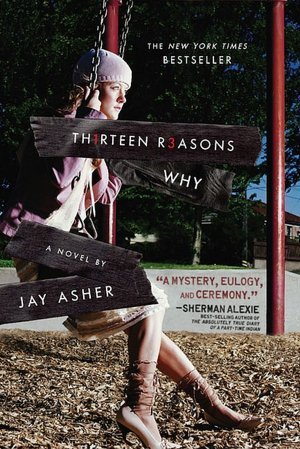 Burn – Thirteen Reasons Why by Jay Asher. You're probably going to kill me because I hate this book.. a lot.
Rewrite – Pandemonium by Lauren Oliver. There were a lot of things that bothered me about this book or series in general. So, yeah I will rewrite this book.
Reread – The Locket by Stacey Jay. This book is one of my most favourite books of all time. It's a time-travel book and a really good one. It's been a while so I'll reread it!
---
Nominations:
---
Twitter | Instagram | Goodreads