Top 5 Wednesday which is a meme created by a reader and Booktuber Lainey at gingerreadslainey. Also, you can check out the Goodreads page for the past and future topics.
This week's topic is: Books I Want to See as TV Show
I'm going to name series here because book-to-movie-adaptations of standalones are mostly good e.g TFIOS, Me Before You (I know Me Before You is not a standalone now but it used to be!) etc.
I hope that even if they make a tv shows out of these books, they don't butcher them like the butchered Shadowhunters, Yes, I hate that show. #unpopularopinion It's cringe-worthy. I only watched the first episode and I couldn't handle all the ridiculous cheesiness and "You have the Sight?" kinda dialogues. I mean, even the first episode ended with a newly formed Love Triangle. WTH?
Here's the list:
My love for Percy Jackson knows no bounds. I watched the first movie long before I even knew about the books. Shh, I used to live under the rocks with a television. So, when I read the book I was literally shocked at how they butchered the books in the movie. Why? The movies are good if you watch them as movies, not as a book-to-movie-adaptations but I want them to turn the books into a television series with a cast of the same age in the books and EVERY. SINGLE. THING. exactly like how it is in the book.
Can you imagine how badass a Throne of Glass tv show would be? I hope if they ever make a tv show or even a movie, they do justice with the casting of Chaol bae. ❤ I would watch all the seasons on repeat for Chaol Westfall!
Update: I know the series is already being made into a tv series but I wrote and scheduled this post before the announcement so…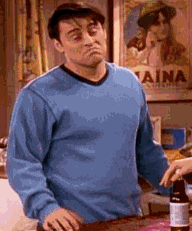 I know they turned the book into a movie but the movie looked more like a Mean Girl reprise than a vampire movie. I liked Zoey Deutch but the casting was so boring and the movie. Ugh.
As much as I love to hate the series, I would love to watch the tv series. ONLY if they are not as cheesy as the books and the possibility of that looks almost zero. I' quite certain that the series will look more like a reality tv show with dresses, gowns, and vanity.
The Ugly Stepsister by Aya Ling
Only the first book in the series has released and everyone knows how much I love it! The book will look so good as a tv show. Imagine a modern-day girl entering a fairytale and then learning how to walk in all those heavy gowns and how to behave like the royalties. It sounds a little like Princess Diaries but trust me, it won't be anything like it.
---
Which books do you want to see as tv shows?
---
Twitter | Instagram | Goodreads