Top Ten Tuesday is a meme hosted by The Broke and Bookish.
This week's topic is: Ten Books That Have Been On Your Shelf (Or TBR) From Before You Started Blogging That You STILL Haven't Read Yet
This topic is so embarrassing. I checked my Goodreads account for the books I added before I made a blog and there are TONS of them. Some of them still attract me and some, well, they're just fine. Not too eager to read them.  These are books that have been sitting on my bookshelf for a LONG time and I still haven't read them yet or even bothered to pick up. I should be ashamed for that. I keep adding new books and "buying new books" instead of reading the old ones.
This book has been on my tbr for a VERY LONG TIME. You might not know about this book but that's because it's a Pakistani book and is loved and recommended by many of my Pakistani friends. Almost all of my friends have read it and I'm the only one who hasn't… yet. The only reason why I'm not reading it right now is because it's like 700 pages long but I'll probably get to it soon… before any of my friends spoils it for me.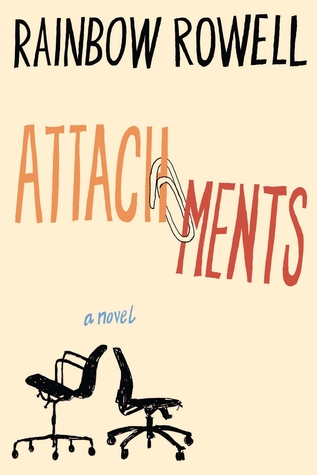 I added this book on my tbr as soon as I read Fangirl – which happened in January 2015. And it has been on my tbr since. I acquired the physical copy of this book last year along with Landline but I never read it. I REALLY want to because my sister loved it. But, I will read it in Winter. I don't know but Rainbow Rowell's books give me the wintery kinda feels.
You know when you see a book anywhere (Goodreads, Instagram) and then start searching for this book but it is out of stock EVERYWHERE?! That's what happened with me when I searched for this one. I couldn't find it anywhere and so, I lost my interest temporarily. I would still buy this book if it's available anywhere but sadly, it isn't.
I wanted to read this book so bad but now I don't even care. I would still love to read it but I'm not sure if I will like it or not. I'm not into cheesy romance and some of my friends have told me that it's full of it. Some also told me that this book was a little childish. So, I'm not planning to read it anytime soon.
I have read only one Khaled Hosseini book (The Kite Runner) and the other two are still on my tbr. I bought the other two in March (I guess?) so I'll probably pick them up soon… when I feel like reading something that will shatter my heart into a million pieces and leave me crying like a baby.
I even tried to read this book. I picked it up last year but I wasn't in the mood so I abandoned it. But not like dnf. I'll probably read it in a few years because this series is not in my priority right now.
I ordered the trilogy but they sent me the second and third book not the first one. I was really interested in the book at that time but they kept on delaying my order of the first book. I finally got this one 4 months later (talk about good service) but I also had no choice because the book was only available on that website. So when I finally received it, I wasn't too excited to read it. I'll still read it because it's still on my tbr and also because I bought it.
I was so crazy to read this book when I first read the synopsis. I even ordered it but stopped. I was broke. The "bookish" heroine attracted me as well as the synopsis but time passed and I started to lose interest in the book. But, I really want to read it now!
I added this book so long ago that I don't even remember what attracted me to it in the first place. Maybe the synopsis or the cover? I don't remember. Needless to say, I haven't picked this one up yet as well.
I didn't even know that this book was on my tbr. #shame The synopsis still sounds anticipating to me so I'll also give this one a try… soon (like in a year or two).
---
So these are some of the books that have been sitting on my tbr/bookshelf before I even started blogging. I might read some of these soon but I don't know about others. We'll see.
Also, I should probably stop adding more and more books on my tbr.
*adds books on her tbr anyway*
What are the books that have been sitting on your tbr before you even started blogging?
---
Twitter | Instagram | Goodreads