Title: The Dead Boyfriend: A Fear Street Novel (Fear Street Relaunch #5)
Author: R.L. Stine
Publication Date:  September 27th, 2016
Format: Ebook (ARC provided by NetGalley)
Genres & Themes: Young Adult, Horror, Thriller, Mystery Thriller
Rating:
Review:
**I was provided with an eArc via NetGalley in exchange for an honest review**
Me after finishing this book: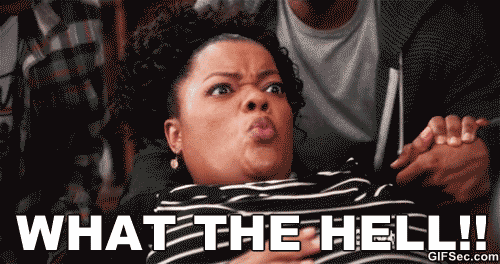 ---
When I saw this book on NetGalley, I immediately requested it. My childhood was filled with Fear Street and R.L Stine's books only. And then I watched a lot of R.L Stine Haunting Hour. My most favourite episode is that red dress one (creeeeepy!) and that bloody Mary (?) one.
It's really hard for me to write about this book without giving much away. But, I won't write the spoilers here.
So, we have Caitlyn – a crazy and impulsive girl –  who meets this guy Blade and then the feelings of love sparks "instantly". Her friends are obviously worried about her relationship with Blake because they are sane and can understand that you don't fall for someone in a few minutes. We're not talking Disney here. So, Blade has also caught the eye of Deena Fear who is a goth (not a surprise) and dresses like a stereotypical goth with black straight hair, wears black lipstick, and black/purple clothes. Anyway, a lot of things happen including the death of her boyfriend (It's not a spoiler. The name of the book is The Dead Boyfriend duh) and well after that, more things happen. As I have already said, I can't say anything without spoiling anything so I'm going to stop this now.
Reading this book felt so nostalgic to me. I was in 6th grade when I started reading his books. And trust me, I had his books on my nightstand almost all the time so reading this one felt great. This book, like every R. L Stine book, is filled with blood, violence, weird plot twists and thrill. This book got me hooked and I couldn't put it down. I finished this one in almost a day and this has happened after such a long time!
But, I hate how it ended. I didn't get any answers. I had no freaking idea what was going on!
So, do I recommend it? Yes and no. The beginning and the middle part is great but the ending sucked. So, if you're willing to tolerate the sucky ending then read it.
I can't take it anymore. Let's get to the Spoilers part.
Spoilers Ahead!!!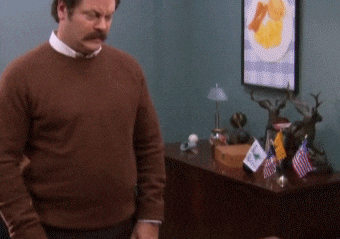 Was she hallucinating everything or did that really happen?
If she made that all up then why was Blade alive?? Or dead-alive? Or Zombie?!
Oh God, why did it have to end like this??? It felt like a remake of The Switched  (I think that's the name) by R.l Stine himself where the girl thinks her best friend has switched bodies with her but then at the end, it is revealed that she was hallucinating the whole time.
How did Blade die??
I NEED ANSWERS!
---
About the Author: 
Robert Lawrence Stine known as R. L. Stine and Jovial Bob Stine, is an American novelist and writer, well known for targeting younger audiences. Stine, who is often called the Stephen King of children's literature, is the author of dozens of popular horror fiction novellas, including the books in the Goosebumps, Rotten School, Mostly Ghostly, The Nightmare Room and Fear Street series.
His writing career when he was nine years old, and today he has achieved the position of the bestselling children's author in history. In the early 1990s, Stine was catapulted to fame when he wrote the unprecedented, bestselling Goosebumps® series, which sold more than 250 million copies and became a worldwide multimedia phenomenon. His other major series, Fear Street, has over 80 million copies sold.
Stine has received numerous awards of recognition, including several Nickelodeon Kids' Choice Awards and Disney Adventures Kids' Choice Awards, and he has been selected by kids as one of their favorite authors in the NEA's Read Across America program. He lives in New York, NY.
---
Twitter | Instagram | Goodreads