Top 5 Wednesday which is a meme created by a reader and Booktuber Lainey at gingerreadslainey. Also, you can check out the Goodreads page for the past and future topics.
This week's topic is: 5 Most Unlikable Characters
1. Jace and Clary from The Mortal Instruments series
I hate arrogant, egotistical and self-centered characters who only care about themselves and make fun of others and Jace is the worst of them. He makes fun of everyone including his best friend. He doesn't care about anyone's feelings. You can't ignore all of this just because he has a "pretty face." Having good looks doesn't give you the license to ruin everyone's day.. And I hate Clary because she never defends her best friend.
SPOILER ALERT for the second book!! That incest thing? I know it wasn't really incest but it was extremely gross.
2. America from The Selection series
America got on my nerves too much. She was so judgmental and whiny. If you have read the book you're probably familiar with how her "not wearing makeup" thing that attracted the Prince. How she used to stay simple and blah blah and everyone else used to wear makeup and were jealous of her. And then she played with two guys. She was so annoying and her daughter is no less. I hope she gets better in The Crown. I hope she stops that"I'm Eadlyn Schreave and no one is more powerful than me" before I kill her.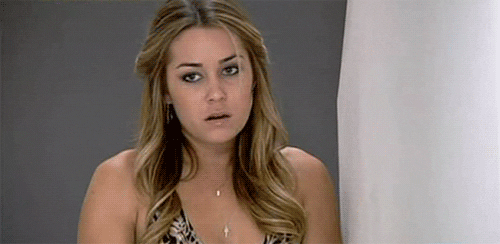 3.  Mare from Red Queen
To be very honest, I don't even remember more than half of the book and the sequel is still on my shelf waiting to be read. The only reason why I'm not reading the sequel is because of all the popular (or overly used) book tropes in the first book. I would love to name all the tropes here but that would take an entire day. But let's talk about Mare who annoyed the hell out of me. She was a poor girl whose life changed in a few pages and then she was stuck in a love triangle between two brother while trying to topple the corrupt goverment. Sigh.
4. Margo from Paper Towns
She was a self-centered manipulative drama queen and only used Q for her benefit and then left him to go on her own "adventure" I hate how the book ended.
5. Isla from Isla and the Happily Ever After
Like Clary, I also hated Isla for how badly she treated her best friend for her boyfriend. I can never forget that. And her best friend didn't even have any other friend. Her cheesy love for Josh almost made me abandon the book.
---
Which of these characters do you hate the most? Or any character you found unbearable?
Twitter | Instagram | Goodreads