Hi, all!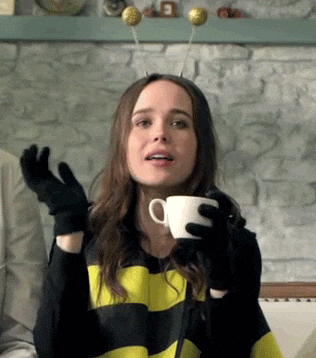 So, today I'm doing something different. Instead of posting a book review, I'm posting a subscription box review. And not just another subscription box but a fandom subscription box. Yup, you read it right. It's the first of its kind (I guess) in Pakistan. I know that now there are many book subscription boxes in Pakistan but a fandom subscription box? I don't think we have that already. (If I'm wrong please correct me) This box is filled with goodies from different fandoms including anime, tv shows, books, and movies etc.
I have already given you a brief introduction to The Box but here's a detailed (not really) one if you're looking for it.
A monthly subscription box filled with amazing goodies from your favorite movies, anime, games and TV series. It's the Box you've been waiting for. It's based on different fandoms including Anime, Movies and Tv series that we all love!
This month had two themes; Game of Thrones and Harry Potter. I chose Harry Potter because I have never watched Game of Thrones and I'm also a BIG POTTERHEAD!! I received my box on Wednesday after much trouble because of the postal service, but my blog was already scheduled for posts that's why I didn't post it then. But here's the review and full details on the contents plus suggestions, is here!
Contents of The Box:
Hogsmeade Poster
Slytherin Keychain
A Beautiful "I'm a Catch" Mug with Snitch painted on it
Snitch Necklace
A Minimalistic Painting in two variants; Mother's Doe or Father's Stag. I got Mother's Doe.
Broomstick Keychain
Review:
The quality of the mug is brilliant! I find the details on the snitch really cool.
Slytherin keychain obviously annoyed me. I was really disappointed. I wish they consulted us before sending a house keychain or they could send us Hogwarts crest only! (They have sent some people the crest) But, I have to mention that the keychain is extremely beautiful. The little intricate details are gorgeous!
Next, comes the broomstick keychain, it's also really pretty and Needless to say, the quality of both the keychains is really good.
Then the snitch pendant. It's really pretty and the quality is good as well. However, I'd rather prefer a Time Turner Pendant than a Snitch Pendant.
The poster is so, so good! I fangirled, screamed and squealed a lot at it! The paper was a little crumbled but that was the postal service's fault. I hope you can see its pettiness in the picture.
The frame is "okay" I don't really like it. Its quality isn't good either.
I also love the card on which the contents of the box are written. It looks so good and is definitely going on my wall!
Quality:
As I have already mentioned, the quality of every item except the Frame was brilliant! The Frame is made of cloth and I think watercolours are used for the painting (I'm guessing since I'm not an artist.) But it's not the best piece in the whole box.
 Suggestion:
They shouldn't have sent two Keychains.
They shouldn't have sent the House Keychain or should have asked us our houses before sending them.
The Necklace should have been different considering that there was already something related to Snitch (The Mug).
Rating:
8.5/10
Overall, everything is excellent! And I'm happy with almost all of the items. Their packaging was simple and elegant. And the box is not even pricey. They are also really nice because I shot them with a million questions (because I didn't want to waste my money on anything that wasn't worth it) and they answered all of them with patience 😀
So, I totally recommend them. It was their first time and it was brilliant! I wish them luck for their future products and I am sure that their box will never fail to make you happy. Click here to subscribe to their August box! The August theme is Vicious Villains and Epic Rivalries for the Anime Box!
The links:
Website | Facebook | Instagram 
---
Twitter | Instagram | Goodreads