Title: You Before Anyone Else
Author:  Julie Cross, Mark Perini
Publication Date: August 2nd, 2016
Format: Epub (eARC provided by NetGalley)
Genres & Themes: Young Adult, Romance, Contemporary, New Adult
Blurb:
Model Finley needs someone to help her shed her "good girl" persona, so she'll try Eddie on for size.
New York City model Finley is fed up with hearing the same feedback at castings: she needs to take some serious action to wipe the "good girl" stamp from her resume if she wants to launch to stardom.
Enter Eddie Wells. He's shallow, predictable…and just as lost as Finley feels. Deep down, Finley is drawn to Eddie's bravado, his intensity. Except Eddie is hiding something. A big something. And when it surfaces, both loving and leaving Finley will become so much harder.
Rating: 
Review: 
**I was provided with an eArc via NetGalley in exchange for an honest review**
The book started off really good but then it became a torture and I was really close to dnf-ing it.
No, I don't hate this book but this book is dragged.. a lot. It's 400 pages long and I think that the authors (It's written by two authors) could wind up the story in 200 or maximum 300 pages. I got bored of reading this book and that's one of the reasons why it took me 3-4 days to finish it.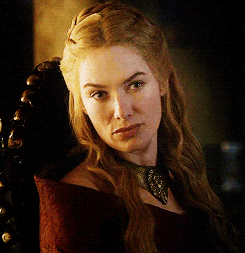 I don't like Finley's character. She's too perfect and flawless for me to like her. Quoting the NetGalley synopsis She's "The supportive friend, the reliable daughter, the doting big-sister" I know the reasons but it's way too much. I mean, she's a too-sweet and too-kind friend who never gets angry or mad and it's way too unrealistic. I have been reading books for a long time and I like reading about characters that have flaws and are fighting their inner demons and I know she wants to open her mother's studio (no, it's not a spoiler) but other than that, there's nothing. She feels like a blank character and I couldn't connect with her.
The good thing about this book is the character development. This book has a really good character development. I'm not lying when I say that I started to like Finley at the end of the book. Her character developed a lot and I'm really glad that it did! And Eddie's character felt real. He kept struggling with himself and he kept fighting his family for what he felt was right for him.
The writing was okay. I have already said that the authors could wind up the book in 200 pages and it kinda felt like the book was dragged. I took a lot of break from this book and thankfully when I went back to it, it didn't feel that bad. I'm satisfied with how the book ended.
I would also like to mention that this book is neither a YA or NA but it's somewhere in between.
I would only recommend you this book if you're really into romantic novels. I'm not into romance books much and that's why I didn't like/enjoy this book a lot.
---
About the Authors: 
Julie Cross is a NYT and USA Today bestselling author of New Adult and Young Adult fiction, including the Tempest series, a young adult science fiction trilogy which includes Tempest, Vortex, Timestorm (St. Martin's Press). She's also the author of Letters to Nowhere series, Whatever Life Throws at You, Third Degree, Halfway Perfect, and many more to come!
Julie lives in Central Illinois with her husband and three children. She's a former gymnast, longtime gymnastics fan, coach, and former Gymnastics Program Director with the YMCA. She's a lover of books, devouring several novels a week, especially in the young adult and new adult genres.
Outside of her reading and writing credibility's, Julie Cross is a committed–but not talented–long distance runner, creator of imaginary beach vacations, Midwest bipolar weather survivor, expired CPR certification card holder, as well as a ponytail and gym shoe addict.
Mark Perini, is a New York City based author debuting his first YA novel, Halfway Perfect. Additionally, Mark is a featured author in the upcoming anthology, 50 First Times.
Mark began his career as an international fashion model 8 years ago, while simultaneously obtaining a business degree from Seton Hall University. He has a passion for traveling the world, and he's made a blood pact with friends to see all seven ancient wonders of the world before he's thirty. Four down three to go
---
Buy it on Amazon!
---