Top 5 Wednesday which is a meme created by a reader and Booktuber Lainey at gingerreadslainey. Also, you can check out the Goodreads page for the past and future topics.
This week's topic is:  Most Recent Additions to Your Wishlist
I REALLY want to buy the books on this list. I have the money but I'm saving it up right now because I want to buy a good camera for myself. So book-buying isn't exactly going to happen anytime soon. But, I'll either buy these books (if I give up resisting the temptation) or force someone else to buy them for me 😀
so these books are:
(Just read that synopsis! It sounds so mysterious and thrilling)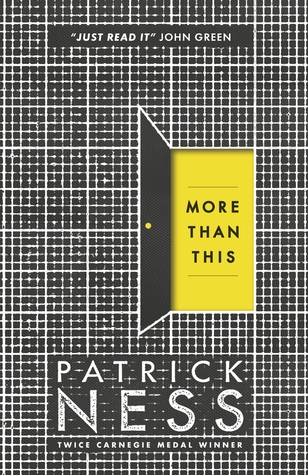 A boy drowns, desperate and alone in his final moments. He dies.
Then he wakes, naked and bruised and thirsty, but alive.
How can this be? And what is this strange deserted place?
As he struggles to understand what is happening, the boy dares to hope. Might this not be the end? Might there be more to this life, or perhaps this afterlife?
From multi-award-winning Patrick Ness comes one of the most provocative and moving novels of our time.
(The main reason why I want to buy this book is because it's about friendship and we don't have lots of books that focus on friendships and up and downs between best friends)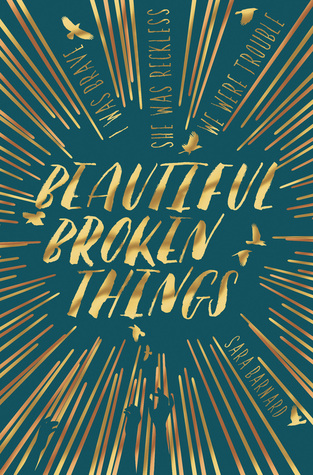 I was brave
She was reckless
We were trouble
Best friends Caddy and Rosie are inseparable. Their differences have brought them closer, but as she turns sixteen Caddy begins to wish she could be a bit more like Rosie – confident, funny and interesting. Then Suzanne comes into their lives: beautiful, damaged, exciting and mysterious, and things get a whole lot more complicated. As Suzanne's past is revealed and her present begins to unravel, Caddy begins to see how much fun a little trouble can be. But the course of both friendship and recovery is rougher than either girl realises, and Caddy is about to learn that downward spirals have a momentum of their own.
(I already have this book sent to me by the publishers. It's still on its way. The reason why I really want to read this book is that the cover attracts me. It's weird, I know)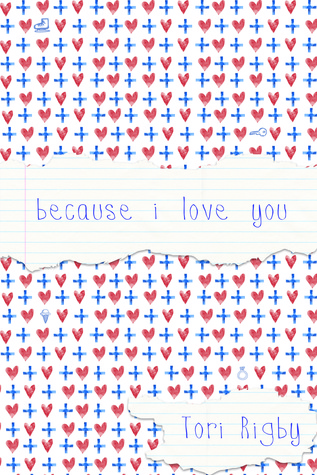 Eight weeks after sixteen-year-old Andie Hamilton gives her virginity to her best friend, "the stick" says she's pregnant.
Her friends treat her like she's carrying the plague, her classmates torture and ridicule her, and the boy she thought loved her doesn't even care. Afraid to experience the next seven months alone, she turns to her ex-boyfriend, Neil Donaghue, a dark-haired, blue-eyed player. With him, she finds comfort and the support she desperately needs to make the hardest decision of her life: whether or not to keep the baby.
Then a tragic accident leads Andie to discover Neil's keeping a secret that could dramatically alter their lives, and she's forced to make a choice. But after hearing her son's heartbeat for the first time, she doesn't know how she'll ever be able to let go.
4. My Lady Jane by Cynthia Hand , Brodi Ashton, Jodi Meadows
(WANT!! This book sounds so good! I LOVE reading about Queens and conspiracy so this one might be as good as it sounds?!)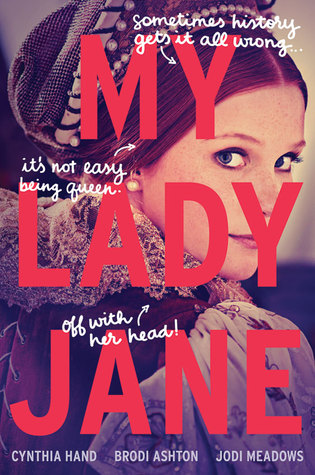 The comical, fantastical, romantical, (not) entirely true story of Lady Jane Grey. In My Lady Jane, coauthors Cynthia Hand, Brodi Ashton, and Jodi Meadows have created a one-of-a-kind fantasy in the tradition of The Princess Bride, featuring a reluctant king, an even more reluctant queen, a noble steed, and only a passing resemblance to actual history—because sometimes history needs a little help.
At sixteen, Lady Jane Grey is about to be married off to a stranger and caught up in a conspiracy to rob her cousin, King Edward, of his throne. But those trifling problems aren't for Jane to worry about. Jane gets to be Queen of England.
5. Wonder (Wonder #1) by R.J. Palacio
(I REALLY want to buy it. Sigh)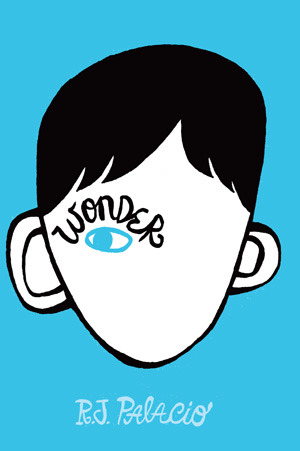 I won't describe what I look like. Whatever you're thinking, it's probably worse.
August (Auggie) Pullman was born with a facial deformity that prevented him from going to a mainstream school—until now. He's about to start 5th grade at Beecher Prep, and if you've ever been the new kid then you know how hard that can be. The thing is Auggie's just an ordinary kid, with an extraordinary face. But can he convince his new classmates that he's just like them, despite appearances?
R. J. Palacio has written a spare, warm, uplifting story that will have readers laughing one minute and wiping away tears the next. With wonderfully realistic family interactions (flawed, but loving), lively school scenes, and short chapters, Wonder is accessible to readers of all levels.
---
Have you read any of these books? Let me know what you think about these in the comment section! 🙂
---
Twitter | Instagram | Goodreads