Title: This is What Goodbye Looks Like

Author: Olivia Rivers
Publication Date:  June 17th, 2016
Format: .mobi (ARC)
Genres & Themes: Young adult, contemporary, romance, tragedy, accident.
Blurb:
Lea Holder watched a boy die in the same DUI accident that ruined Lea's legs and threw her little sister into a coma. As the only eye-witness to the accident, if she tells the truth in court, the drunk driver will go to prison and the dead boy's family will have justice.
But Lea lies.
If she had told the truth, Lea would have put her own mom in prison for causing the accident. With the trial over and her mom set free, Lea attempts to rebuild her shattered life as she waits for her little sister to wake from her coma.
When Lea transfers schools, she finds herself in the same senior class as Seth Ashbury, the brother of the boy her mom killed. As Lea gets to know the person buried underneath Seth's grief, she quickly falls for his quick wit and passionate soul. But Seth remains completely oblivious that Lea is the same girl who robbed his family of justice.
As their relationship deepens, Lea finally gets a taste of the love that's been missing from her life since the accident. But soon she's faced with a choice: she can continue her lies and accept the comfort it gives them both. Or she can tell Seth the truth about everything, and risk destroying both her family and her newfound love.
Rating:
My Review: 
Me after finishing this book: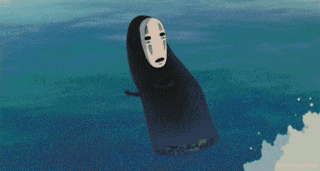 (This book is not a cutesy story about a High School romance. It's a story that will shatter you into a million pieces and will make you cry like a baby)
This book made me an emotional wreck. I don't remember the last time I read a book that made me want to cry a river. Hell, it almost made me cry a river. And I say almost because I don't ever cry while reading books.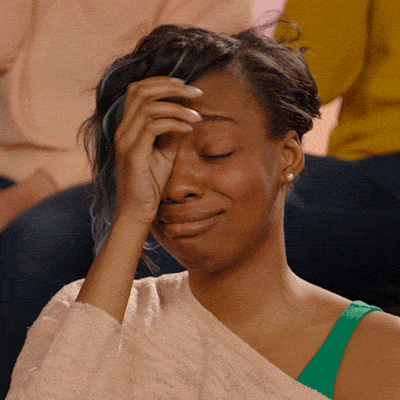 I don't like the cover of the book to be honest. It's deceiving. It gives you the idea that the book has a really cheesy romance full of cliches. I wasn't going to request this book but then I read the synopsis. And then I clicked on the request button because the synopsis sounds really good so if you haven't read it already then do give it a read.
I felt really bad for Lea and I could understand her misery. Who wants to send their mother to the jail even if she has killed someone? She's your mother in spite of everything. It's such a hard decision for Lea and we all can obviously understand why.
And then we have Seth. You know when you read about one of those characters who deserve all of the good in the world and you want to protect them from this extremely cruel world? Well, Seth is one of those characters. I don't really know how to explain him more. I just wish he was real! ❤
The writing is really good and I love the pace though it is a little slow. The only thing that I wish happened is a long confrontation between Seth and Lea. We (the readers) obviously knew since the beginning that Lea's fake identity will be revealed but I wish that there was more of a confrontation between the two of them about it and I wanted her telling him the reasons why she came and his reaction. That never happened obviously. I would have given this book five stars if there were any confrontation.
Overall, the book is extremely good and I recommend it to all of you. ❤
About the Author: 
Olivia Rivers is a hybrid author of Young Adult fiction. Her works include the independently published "Tortured Elements" and "Duplicity" series, along with the traditionally published novel "Tone Deaf" (Skyhorse 2016.) As a certified geek, she enjoys experimenting with new publishing technologies, and her online serials have received over 1,000,000 hits on Wattpad.com. When Olivia isn't working as a writer, she's a typical teen attending college in Northern California. Olivia is represented by Laurie McLean of Fuse Literary, and nothing thrills her more than hearing from readers.
Buy it on Amazon!
---
Twitter | Instagram | Goodreads