Top 5 Wednesday which is a meme created by a reader and Booktuber Lainey at gingerreadslainey. Also, you can check out the Goodreads page for the past and future topics.
This week's topic is: Books You Wish Had Sequels
I'm obviously choosing a different topic because I don't really have lots of books that I wish to had sequels.
So, most of these are series. Well, all of them are series.
1. Fifty Shades of Grey Trilogy by E L James
I just can't picture myself reading it. So Nope. Never.
2. Fallen series by Lauren Kate
I was really interested in reading this series but that was a long time ago. Fallen Angels are not my cup of tea now.
3. Vampire Diaries by L. J. Smith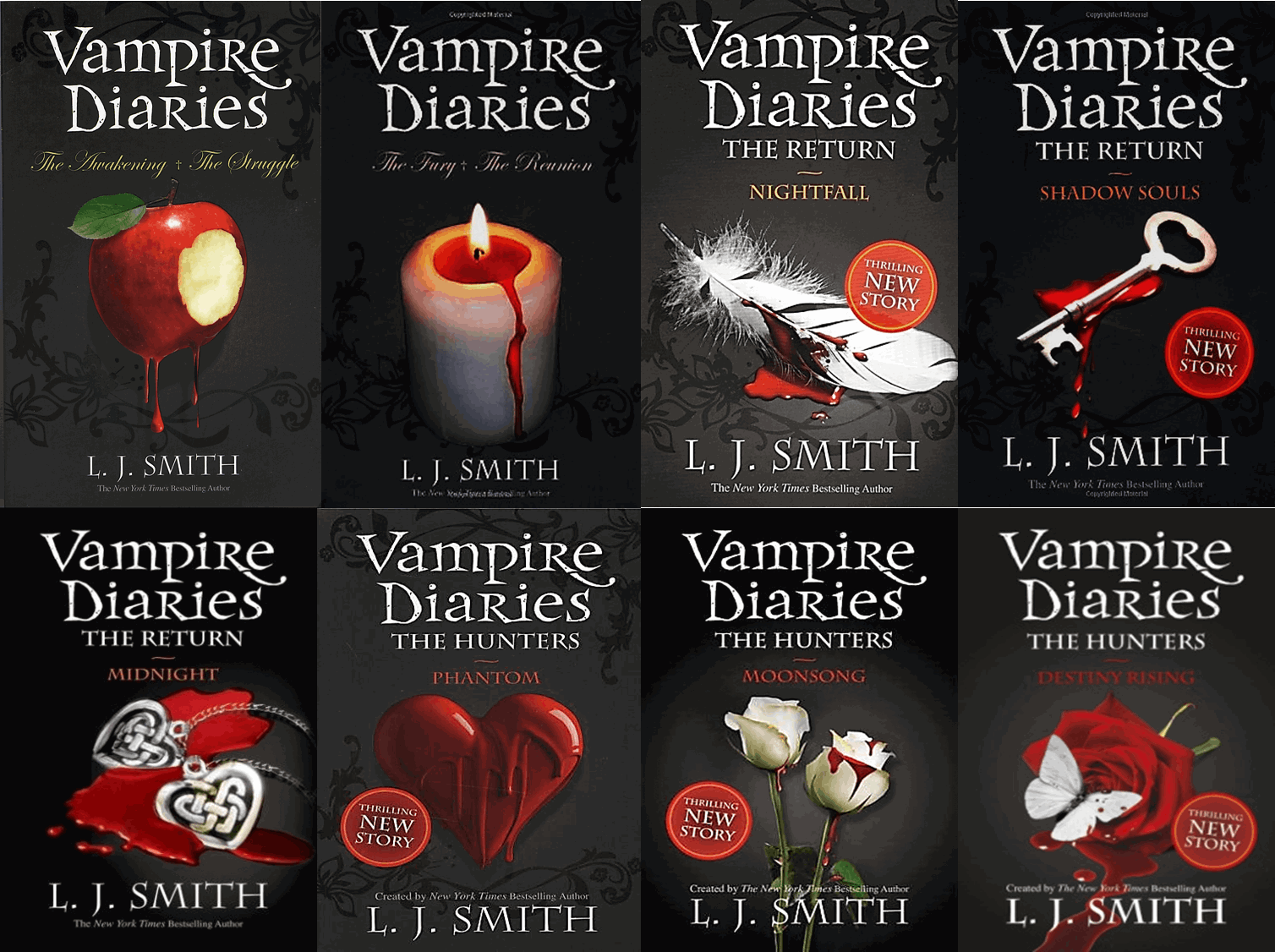 I know many people love the tv show but I don't like it either. I watched two or three seasons and then I stopped. The only characters I like are Katherine, Caroline, and Klaus.
4. Pretty Little Liars by Sara Shepard
The author has dragged this series. I mean, how many books does it have anyway? I read the first book and it was like reading the first episode of the tv show. No, I'm not going to read the second book or any book in the series. Ever.
5. Hush, Hush by Becca Fitzpatrick
I wanted to read this series because a long time ago there was a news that it was becoming a movie and Theo James was *maybe* going to play Patch in it who I guess is the main character. But then the project dropped and so was my interest. And as I have already mentioned that I don't like Fallen Angels so nope to this one as well.
---
These are the books that I won't read ever! Which book/book series you won't read ever? And why?
---
 Twitter | Instagram | Goodreads