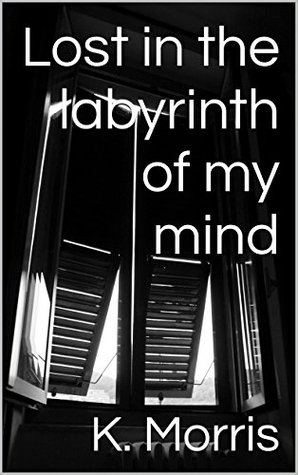 Title: Lost In The Labyrinth of My Mind
Author: K. Morris
Publication Date: January 9th, 2016
Format: Paperback (ARC provided by the author)
Genres & Themes: Poems, Poetry, Love, Sorrow, Nature
Blurb:
A collection of poems about nature, love, and life in general.
Ratings:
Review:
Thanks to the author for sending me this book in exchange for an honest review.
I never read poetry books much. Well, honestly, this is the first time I have read any poetry book and it was an incredible experience.
The fact that I admire the most is that the poet has not limited himself to only one category but he has discussed life, sorrow, nature, and even humor can be found out in different places.
If you're one of those who want to get into poetry then I must recommend you to pick this book up.This book will make you fall in love with poetry. I guarantee you this because sister who also aspires to become a poet, read his book and found inspiration!
And even if you're not one of "those" then I'd recommend you to read it anyway. Because this is really good. My favourite poems include The Girl and the Oak, Lost and many more.
The writing is brilliant and the way poet has crafted those words and gave them a meaning is commendable.
I totally recommend this book to everyone!
Buy it on Amazon!
Twitter | Instagram | Goodreads