Title:  Crown of Midnight (Throne of Glass #2)
Author: Sarah J. Maas
Publication Date: August 15, 2013
Format: Paperback
Genres & Themes: Magic, Young Adult, Fantasy, Fairies

Blurb: 
She is the greatest assassin her world has ever known. But does she have the heart of a killer?
After a year of hard labor in the Salt Mines of Endovier, eighteen-year-old assassin Celaena Sardothien has won the king's contest to become the new royal assassin. But Calaena is far from loyal to the crown. Keeping up the charade – while pretending to do the king's bidding – will test her skills in an entirely new way. And it certainly isn't the only point of confusion for the young girl. Because though she's made her choice between Dorian and Chaol, the ways of the heart are never simple…
Ratings:

Review:
Read my review of the first book here!
*Contains lots of gifs as my words aren't enough
Let's say that words can't explain what I feel about this book.
My initial reaction when I finished it: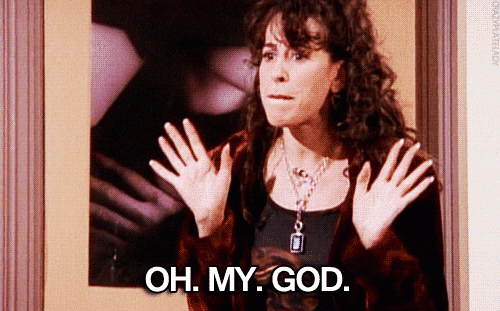 To be very honest, this is still my reaction.
I honestly have no idea why it took me so long to get to this series. This series is so freaking good and it gets better. This book was better than the first book and I can't wait to read the third book. But I want to wait. Because I don't want to finish this series so quickly! I want to devour every single page of it. It's the kind of book that I want to get to the end (because I want answers!) but also not finish it because this book grew on me. The characters grew on me.
I was a little skeptical about reading it right after finishing Throne of Glass because I thought that reading the sequel immediately after I read the first book would bore me. I had two choices:
Crown of Midnight OR School For Good and Evil
I was more into School For Good and Evil but then I kinda forced myself to pick this one up. I don't know why because I never force myself to read a book (one of the reasons why I don't make monthly tbr lists) But I did pick this one up. As soon as I read the first line, I was in. It was like the book and the world sucked me into it and I didn't want to get out of this messed up world. xD
I said this before and I will say it again; Sarah J. Maas is a gifted writer. And thank God she exists because Throne of Glass and Chaol *squeals* is a blessing.
Talking about Chaol:
WHY CAN'T I HAVE HIM?? WHY ISN'T HE REAL?? I NEED A CHAOL WESTFALL IN MY LIFE!!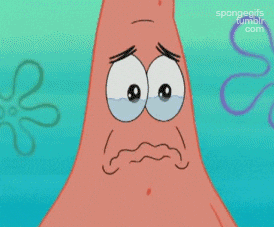 I'm still hung up on this book and I don't know what to read next because of it.
Spoiler Alert:
WHY????? OMG WHAT???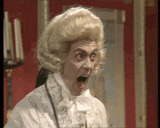 ---
About The Author:
Sarah J. Maas is the New York Times and USA Today bestselling author of the Throne of Glass series (Queen of Shadows, Book 4, will be out in September 2015), as well as the A Court of Thorns and Roses series (out 5/5/15).
Sarah lives in Bucks County, PA, and over the years, she has developed an unhealthy appreciation for Disney movies and bad pop music. She adores fairy tales and ballet, drinks too much tea, and watches an ungodly amount of TV. When she's not busy writing, she can be found exploring the historic and beautiful Pennsylvania countryside with her husband and canine companion.
Buy it on Amazon!
---
Twitter | Instagram | Goodreads