Hi, all!
I bought 11 books this month which is ridiculously a huge amount considering that I'm not even going to read any of them anytime soon because I have mentioned in my last post that I have exams on 30th April. But, I'll get to them the day after I'm done with my exams because it's literally a torture to look at these beautiful books on my shelf knowing that I can't read them.
I'm going to divide the books into two categories:
Books I Bought
Books I received for review
---
Books I bought
1. The School for Good and Evil (The School for Good and Evil #1) by Soman Chainani
And finally, I have all the three books in the series. The thing that intrigues me the most about these books is the fact that there's a school involved in the books and I love reading about schools because they give my Harry Potter vibes. You know what I mean?
2. A World Without Princes (The School for Good and Evil #2) by Soman Chainani
 The second book in the series and there's a boy on the cover.
3. The Last Ever After (The School for Good and Evil #3) by Soman Chainani
Third and the last book in the series.
4. Clockwork Angel (The Infernal Devices #1) by Cassandra Clare
 I was recommended this series by so many people so I'm definitely going to read it this year. I know the ending because someone spoiled that for me and I still hold a grudge against that "someone" but I'm going to read it anyway because so many people recommended it to me. According to many readers, it's even better than TMI which was just an average read for me because of Clary and Jace. No offense but I didn't like them.
5. The Bell Jar by Sylvia Plath
 Saw this book a lot on Bookstagram but I was never really interested in reading it but then I watched 10 Things I Hate About You and Julia Stiles was reading this in the movie and that's what made me interested in reading the book.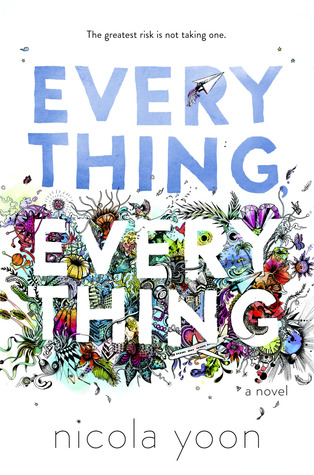 6. Everything, Everything by Nicola Yoon
 I also saw this book everywhere on Bookstagram but I had no plan on buying it but then I was watching this one booktube video one day and the girl – Riley Marie – was talking about her favourite books of 2015 and she mentioned this book and talked about it and I was drawn towards this book. I started searching for this book everywhere! It was unfortunately out of stock on the website from where I order most of my books but then I emailed them and they answered me and this book came back in stock after a few days. I'm sorry If I'm making no sense but I'm really excited to read it.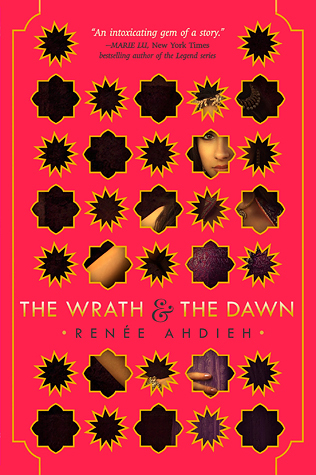 7. The Wrath and the Dawn (The Wrath and the Dawn #1) by Renee Ahdieh
OMG! I just read the prologue because I was bored and now I want to read the whole book but I can't because exams. Life sucks!
Anyway, I've always been a fan of One Thousand and One Nights/ Arabian Nights since my teacher told me the story and then I watched some of the episodes. I'm really into retellings and this book has gathered many positive reviews so I want to read it and get a clue on everything myself.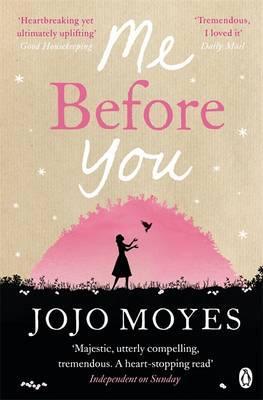 8. Me Before You (Me Before You #1) by Jojo Moyes
 I have already read the book but I didn't have the physical copy. And If you haven't already read this book then what are you waiting for?
If you don't know then this book's adaptation is releasing in May I guess and Sam Claflin is playing the main character, Will Traynor.
Sam Claflin is bae. ❤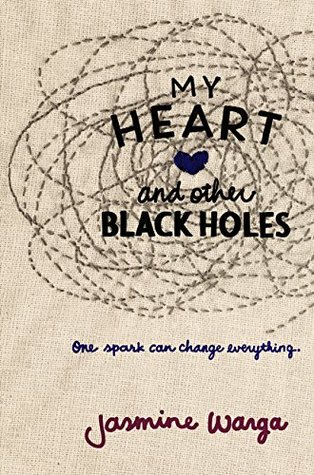 9. My Heart and Other Black Holes by Jasmine Warga
You might know that it's my favourite book but I didn't have it's physical copy. So, now I do! I'm really excited to reread it which I will soon or maybe before my exams because rereading a book won't take lots of my time. It's also really good because it will take my head out of my textbooks for some time.
10. Sophie's World by Jostein Gaarder
 This is for my sister's required reading. So, me and my sister contribute money to buy books which is really helpful and allows us to buy more books. 😀 This book has a lot of philosophy and I don't know much about it. According to my sister, it's really boring (but she's read only 4 chapters yet).
11. He Will be My Ruin by K.A. Tucker
This is the book that came in the March Owlpost box. I don't know much about it but the fact that it's a mystery thriller and I really enjoy thrillers so I'm really excited to read it.
---
Review Copies
*does not include the books that I got from NetGalley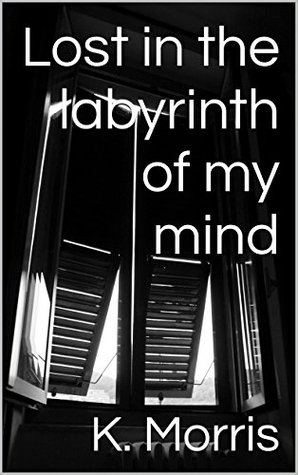 1. Lost In The Labyrinth of My Mind by K. Morris
This is a poetry book which I have received from the author in exchange for an honest review. Thanks to the author for sending me the physical copy of the book.
2. The Visitor by J.L. Pattison
 This is a short story which was sent to me by the author in exchange for an honest review. I'm pretty excited to read it since it's about Time-travel and I LOVE books about time-travel. I'll read it right after my exams because it's like only 30 pages long.
3. The Mist by Nagwa Malik
This book is by a Pakistani author and I'm really excited to read it because I'm from Pakistan and I'd love to read and support Pakistani authors. It's a spy novel and I'm so, so excited to read it.
4. The Mist Stage Two: The Culmination (The Mist) by Nagwa Malik
This book is the second part of The Mist duology.
5. The Warlock and the Wolf by Delfy Hall
I read the review of this book on my friend, Anne's blog, Inked Brownies, and I was really interested. Unfortunately, this book wasn't available for request on NetGalley but Anne contacted the author and now I have it. 😀 Thanks, Anne!
---
I know I'm on a book-buying ban but I really want to buy this book called "Love in a Headscarf" It's a book about a girl who wears Hijab and her story about finding love and faith. I've never really read a book like it so I'm really interested in buying and reading it. And I'm definitely going to buy and read it but next month.
---
Thank you so much for reading my post!
I'd love to know how many books you bought this month?
Which one are you most excited to read?