Top 5 Wednesday which is a meme created by a reader and Booktuber Lainey at gingerreadslainey. Also, you can check out the Goodreads page for the past and future topics.
This week's topic is 5 Fictional Items I Want
Honestly, I want more than 5. I want all of the fictional items I read about because, to be honest, if these items existed, our life would be easier. Not that it's already not but still!
So, these are the fictional items I wish I had.
1. Invisibility Cloak – Harry Potter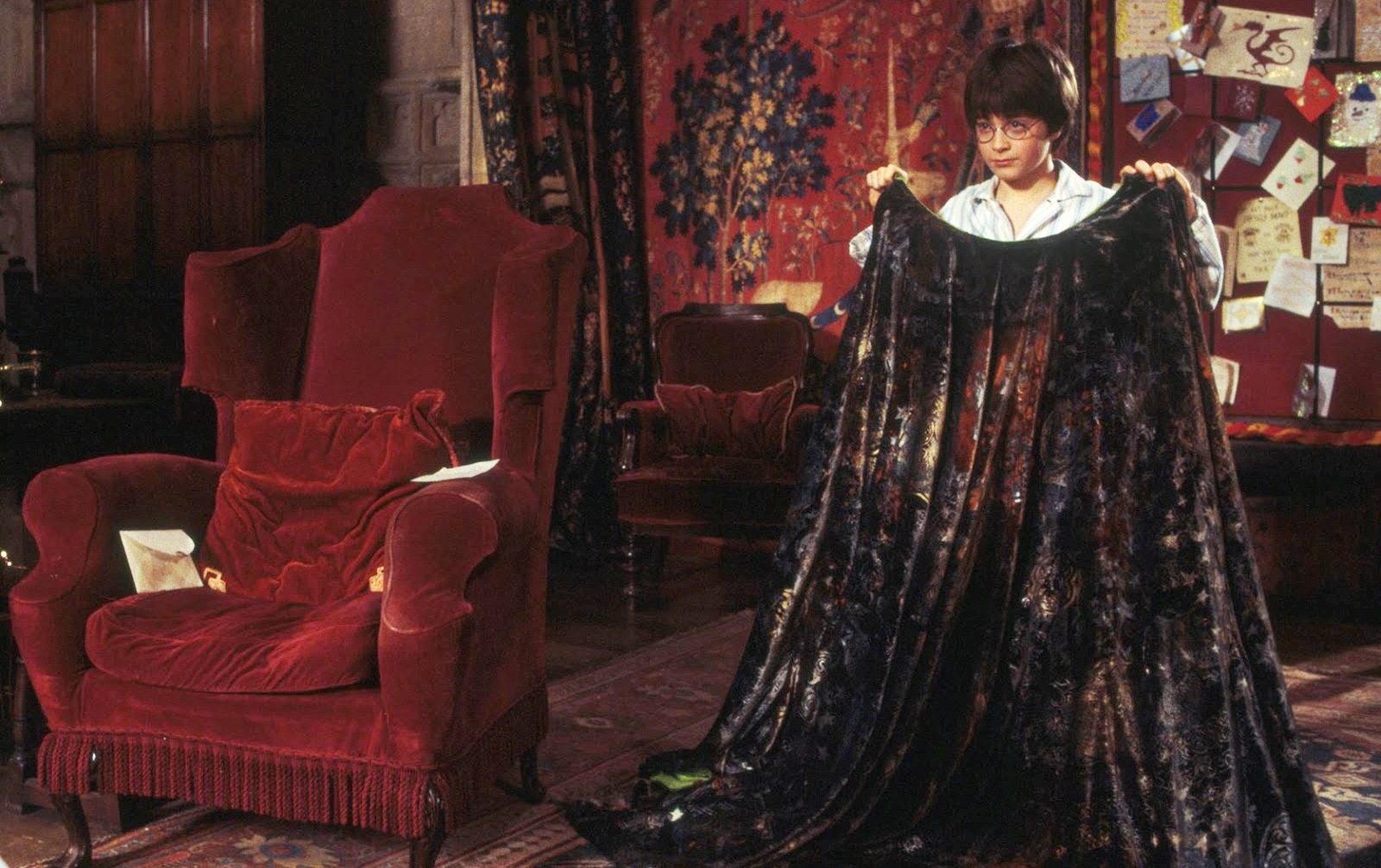 How cool it would be to scare your enemies like throw snowballs out of nowhere and whisper "7 days" (The Ring – in case you didn't get the reference) in their ear or just something else creepy. And also be able to listen to everyone's secret.
Okay, I know the evil inside me is coming out so I should stop.
2. Time Turner – Harry Potter
Definitely good for exams! If you know what I mean.
3. Riptide – Percy Jackson
A pen when uncapped turns into a sword? Cool!
To fight all those monsters and your immortal enemies.
4. The Marauder's Map – Harry Potter
Because I solemnly swear I'm up to no good.
5. The Flying Carpet – Aladin
This carpet is actually manufactured for lazy people like me. Just sit/lie on the carpet and eat and read while travelling the whole world. A dream come true!
---
That was my list, everyone! I know, I included alot of stuff from Harry Potter but I'm a Potterhead and I can't live without it.
Anyway, this was such a great and fun topic to do BUT I'd love to know the fictional items you wish you had! 
I wish I could include more..