Hey, everyone! March is finally here. I won't be reading any books this month but I certainly am anticipating some of the awesome books that are releasing in March. I'll be mentioning those anticipating releases of March 2016 in this post and you can tell me what book you are most excited about!
Let's get started,
1st March 2016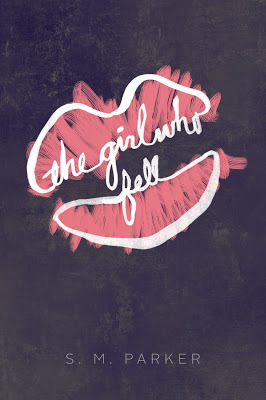 by Shannon M. Parker
Publication Date: March 1st, 2016
Blurb:
His obsession.
Her fall.
Zephyr is focused. Focused on leading her team to the field hockey state championship and leaving her small town for her dream school, Boston College.
But love has a way of changing things.
Enter the new boy in school: the hockey team's starting goaltender, Alec. He's cute, charming, and most important, Alec doesn't judge Zephyr. He understands her fears and insecurities—he even shares them. Soon, their relationship becomes something bigger than Zephyr, something she can't control, something she doesn't want to control.
Zephyr swears it must be love. Because love is powerful, and overwhelming, and … terrifying?
But love shouldn't make you abandon your dreams, or push your friends away. And love shouldn't make you feel guilty—or worse, ashamed.
So when Zephyr finally begins to see Alec for who he really is, she knows it's time to take back control of her life.
If she waits any longer, it may be too late.
Into the Dim (Into The Dim #1)
by Janet B. Taylor
Publication Date: March 1st, 2016
Blurb:
When fragile, sixteen-year-old Hope Walton loses her mom to an earthquake overseas, her secluded world crumbles. Agreeing to spend the summer in Scotland, Hope discovers that her mother was more than a brilliant academic, but also a member of a secret society of time travelers. Trapped in the twelfth century in the age of Eleanor of Aquitaine, Hope has seventy-two hours to rescue her mother and get back to their own time. Along the way, her path collides with that of a mysterious boy who could be vital to her mission . . . or the key to Hope's undoing. Addictive, romantic, and rich with historical detail,Into the Dim is an Outlander for teens.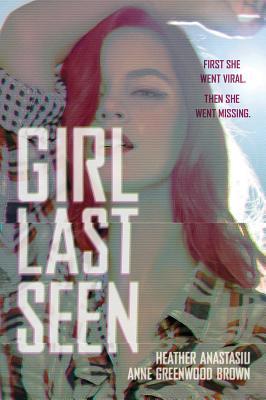 Girl Last Seen
by Heather Anastasiu and Anne Greenwood Brown
Publication Date: March 1st, 2016
Blurb:
Kadence Mulligan's star was rising. She and her best friend, Lauren DeSanto, watched their songs go viral on YouTube, then she launched a solo career when a nasty throat infection paralyzed Lauren's vocal chords. Everyone knows Lauren and Kadence had a major falling-out over Kady's boyfriend. But Lauren knows how deceptive Kadence could be sometimes. And nobody believes Lauren when she claims she had nothing to do with the disappearance. Or the blood evidence As the town and local media condemns Lauren, she realizes the only way to clear her name is to discover the truth herself. Lauren slowly unravels the twisted life of Kadence Mulligan and sees that there was more to her than she ever knew. But will she realize she's unknowingly playing a part in an elaborate game to cover up a crime before it's too late?"
The Greatest Zombie Movie Ever
by Jeff Strand
Publication Date: March 1st, 2016
Blurb:
The Greatest Zombie Movie Ever is so bad, it could wake the dead…
After producing three horror films that went mostly ignored on YouTube, Justin and his filmmaking buddies decide it's time to make something epic. In fact, they're going to make The Greatest Zombie Movie Ever. They may not have money or a script, but they have passion. And, after a rash text message, they also have the beautiful Alicia Howtz as the lead.
Hemmed in by a one-month timeline and a cast of uncooperative extras, but aching to fulfill Alicia's dreams, Justin must face the sad, sad truth: he may, in actuality, be producing The Worst Zombie Movie Ever.
8th March 2016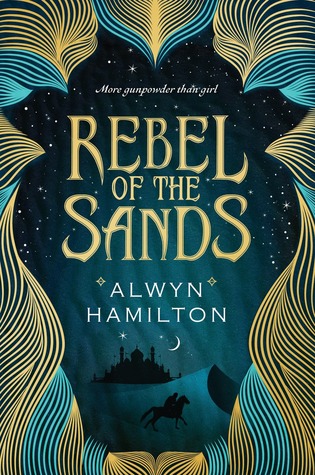 Rebel of the Sands (Rebel of the Sands #1)
by Alwyn Hamilton
Publication Date: March 8th, 2016
Blurb:
She's more gunpowder than girl—and the fate of the desert lies in her hands.
Mortals rule the desert nation of Miraji, but mystical beasts still roam the wild and barren wastes, and rumor has it that somewhere, djinni still practice their magic. But there's nothing mystical or magical about Dustwalk, the dead-end town that Amani can't wait to escape from.
Destined to wind up "wed or dead," Amani's counting on her sharpshooting skills to get her out of Dustwalk. When she meets Jin, a mysterious and devastatingly handsome foreigner, in a shooting contest, she figures he's the perfect escape route. But in all her years spent dreaming of leaving home, she never imagined she'd gallop away on a mythical horse, fleeing the murderous Sultan's army, with a fugitive who's wanted for treason. And she'd never have predicted she'd fall in love with him…or that he'd help her unlock the powerful truth of who she really is.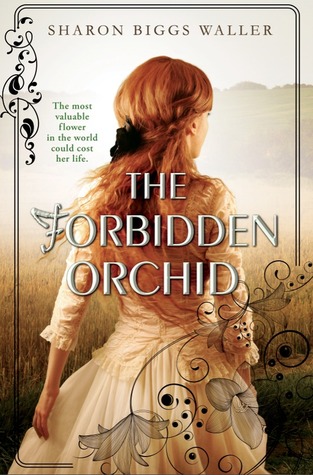 The Forbidden Orchid
by Sharon Biggs Waller
Publication Date: March 8th, 2016
Blurb:
Staid, responsible Elodie Buchanan is the eldest of ten sisters living in a small English market town in 1861. The girls' father is a plant hunter, usually off adventuring through the jungles of China.
Then disaster strikes: Mr. Buchanan fails to collect an extremely rare and valuable orchid, meaning that he will be thrown into debtors' prison and the girls will be sent to the orphanage or the poorhouse. Elodie's father has one last chance to return to China, find the orchid, and save the family—and this time, thanks to an unforeseen twist of fate, Elodie is going with him. Elodie has never before left her village, but what starts as fear turns to wonder as she adapts to seafaring life aboard the tea clipper The Osprey, and later to the new sights, dangers, and romance of China.
But even if she can find the orchid, how can she find herself now that staid, responsible Elodie has seen how much the world has to offer?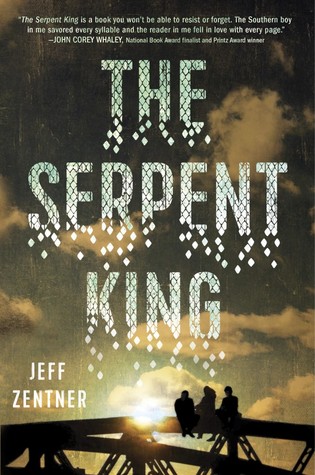 The Serpent King
by Jeff Zentner
Publication Date: March 8th, 2016
Blurb:
Dill has had to wrestle with vipers his whole life—at home, as the only son of a Pentecostal minister who urges him to handle poisonous rattlesnakes, and at school, where he faces down bullies who target him for his father's extreme faith and very public fall from grace.
He and his fellow outcast friends must try to make it through their senior year of high school without letting the small-town culture destroy their creative spirits and sense of self. Graduation will lead to new beginnings for Lydia, whose edgy fashion blog is her ticket out of their rural Tennessee town. And Travis is content where he is thanks to his obsession with an epic book series and the fangirl turning his reality into real-life fantasy.
Their diverging paths could mean the end of their friendship. But not before Dill confronts his dark legacy to attempt to find a way into the light of a future worth living
 15th March 2016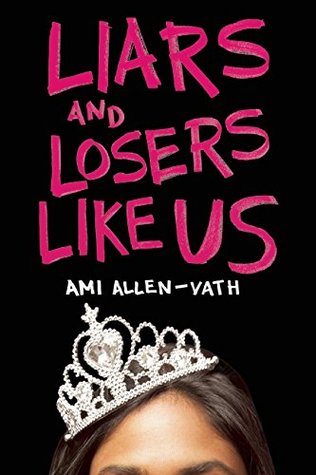 Liars and Losers Like Us
by Ami Allen-Vath
Publication Date: March 15th, 2016
Blurb:
Keep calm and make it to prom night—without a legit panic attack.
For seventeen-year-old Bree Hughes, it's easier said than done when gossip, grief, and the opportunity to fail at love are practically high-fiving her in the hallways of Belmont High.
When Bree's crush, Sean Mills, gives her his phone number, she can't even leave a voicemail without sounding like a freak. Then she's asked to be on Prom Court because Maisey Morgan, the school outcast nominated as a joke, declined. She apologizes to Maisey, but it's too late. After years of torment and an ugly secret shared with their class's cruel Pageant Queen, Maisey commits suicide. Bree is left with a lot of regret…and a revealing letter with a final request.
With Sean by her side, Bree navigates through her guilt, her parents' divorce, and all the Prom Court drama. But when a cheating-love-triangle secret hits the fan after a night of sex, drinks, and video games, she's left with new information about Sean and the class Pageant Queen. Bree must now speak up or stay silent. If she lets fear be her guide, she'll lose her first love, and head to prom to avenge the death of the school outcast—as a party of one.
22nd March 2016
The Way I Used to Be
by Amber Smith
Publication Date: March 22nd, 2016
Blurb:
 In the tradition of Speak, this extraordinary debut novel shares the unforgettable story of a young woman as she struggles to find strength in the aftermath of an assault.
Eden was always good at being good. Starting high school didn't change who she was. But the night her brother's best friend rapes her, Eden's world capsizes.
What was once simple, is now complex. What Eden once loved—who she once loved—she now hates. What she thought she knew to be true, is now lies. Nothing makes sense anymore, and she knows she's supposed to tell someone what happened but she can't. So she buries it instead. And she buries the way she used to be.
Told in four parts—freshman, sophomore, junior, and senior year—this provocative debut reveals the deep cuts of trauma. But it also demonstrates one young woman's strength as she navigates the disappointment and unbearable pains of adolescence, of first love and first heartbreak, of friendships broken and rebuilt, and while learning to embrace a power of survival she never knew she had hidden within her heart.
What books are you most excited about?