Hello, Readers!
Today's topic is not really about books. It's about tv series. Yup, I'm also a television freak in such a way that I've started watching so many series but never finished them(Because I get bored easily). I'm gonna mention the names of the series here and also the glorious reasonS why I have stopped watching them. So let's start
So, I like this show but it just gets so cheesy at times because there are so many love triangles and I just don't like love triangles.
and this and that and that's why I stop watching it. I don't even like vampires alot and I know you're probably gonna hate me for this (If you're a TVD fan which you probably are) that I don't even like Ian Somerhalder much. I mean his character is funny and sarcastic but really, the only characters I like are Katherine, Caroline, and Klaus.
And I don't think I'll watch it. They keep on dragging the series.
Let's just not start with why I have stopped watching it because the answer is obvious, isn't it?  This series is painfully long and they keep on dragging the story so… Nope. 
Even my sister who 'used' to be a pretty little liars obsessed has stopped watching it.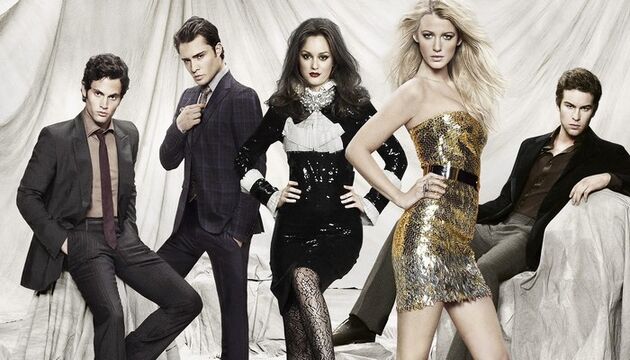 I like this series, but I get bored easily. I'll probably finish it during my vacations, but I'm not promising. I like Blair and Chuck alot and I ship them too! But I just have no idea why I get bored.
This series is really good and funny no doubt but too many seasons.
I haven't watched the 4th and 5th season and I will during my…  vacations. To be honest, 1st and 3rd season are my faves.
I don't really think I'll watch it. I, honestly, have no idea why I even started watching it in the first place. Not that it's bad but really!
I love this series. The families are really funny. I watch it sometimes on television and I'm currently watching 5th season (I guess) so yeah, I need alot to catch up.
There are some other series I have started watching too e.g Revenge, Hannibal and I don't know what.
So, What are your favourite tv series?
and what are you watching these days? (If you're)